video production
40+ years of experience
MVP Collaborative has over 40 years of experience producing a wide variety of video projects. Our in-house studio and editing suites feature the highest professional-grade equipment available and our full-time staff have deep expertise in creating a cohesive and emotional narrative that resonates with your intended audiences.
safe filming
At the beginning of the global pandemic, MVP earned its Safe Sets Certification and continues to implement the strictest sanitation and safety protocols while producing videos, content, virtual and hybrid events as well as  streaming live to remote audiences.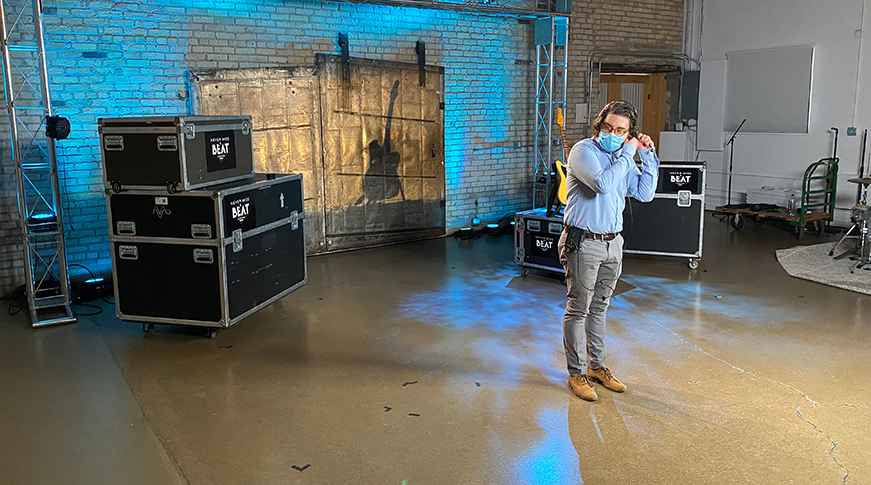 remote cast
MVP Collaborative has been broadcasting for years and are experts at mixing and telecasting live via digital streaming, incorporating multiple locations, presenters, graphics, pre-records and animation. We'll help you make the most out of your content by editing for multiple purposes including on-demand viewing.
remote studio kit for at-home filming
In cases where there is an in-home or specific filming requirement, MVP Collaborative sends a Remote Studio Kit so speakers can film with the best possible lighting, audio and sound. We provide a live, virtual director as well as a teleprompter if needed and include a style guide for hair, make-up and clothing tips. If preferred, MVP is also able to  send a technical specialist in PPE to build and sanitize the remote studio for the presenter.